Change a life. Change a community. One job at a time!
41 years | 6500+ placements | 100+ FREE programs annually
41 years | 6500+ placements | 100+ FREE programs annually
Create change for the most under-resourced in our community.
Project HIRED is a 501(c)(3) nonprofit organization based in San Jose, CA with a mission to "assist individuals with disabilities to gain and to sustain employment." Founded in 1978, Project HIRED maintains the commitment to empower individuals with disabilities to thrive in the workplace and to above all, focus on ability.
Our clients come to us at a turning point. Sometimes it's an immediate crisis; other times it's a long-term barrier to job security and success. We help them reclaim and reshape their lives with our network of interconnected programs, offering what they need to empower themselves and to succeed. Your investment in Project HIRED gives job seekers throughout Northern California a strong voice in our community.
Job seekers like Jerry.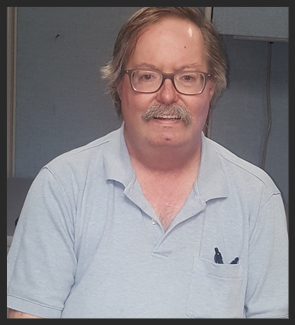 Prior to working at Project HIRED, Jerry was an auto travel counselor for the California State Automobile Association (AAA); helping families plan their vacations. Due to the issuance of company-wide layoffs, Jerry was one of the many employees who lost their jobs. After becoming disabled the following year, Jerry found himself still out of work with very few job prospects. It wasn't until late 2010 that Jerry started his journey to finding work once more. Jerry enrolled in our services and participated in the Client Work Experience Program (CWEP), an expansion of the volunteer program that allows clients to join the volunteer team and fill the employment gap on their resumes. Through the CWEP, Jerry gained valuable work experience and the self-confidence he needed to succeed. After completing the program, Jerry qualified for a work program here in the community and has returned to serve as an administrative assistant at Project HIRED.
With YOUR help, we can change the lives of individuals seeking assistance.